BEACON Playtest
A downloadable Role Playing Game
BEACON is a high-fantasy TTRPG inspired by LANCER, D&D 4e, and Final Fantasy. BEACON is a tactical, highly-customizable game where you are encouraged to mix features from various classes, like the teleporting Shadow Dancer or unkillable Gravewalker

Design the details of your setting together (your Reflection), create your character (your Beacon), and get ready to do battle against the cyclical, everchanging threat of the Scourge. Will you and your fellow beacons be able to defeat the Scourge this time, or will you find a way to break the cycle forever?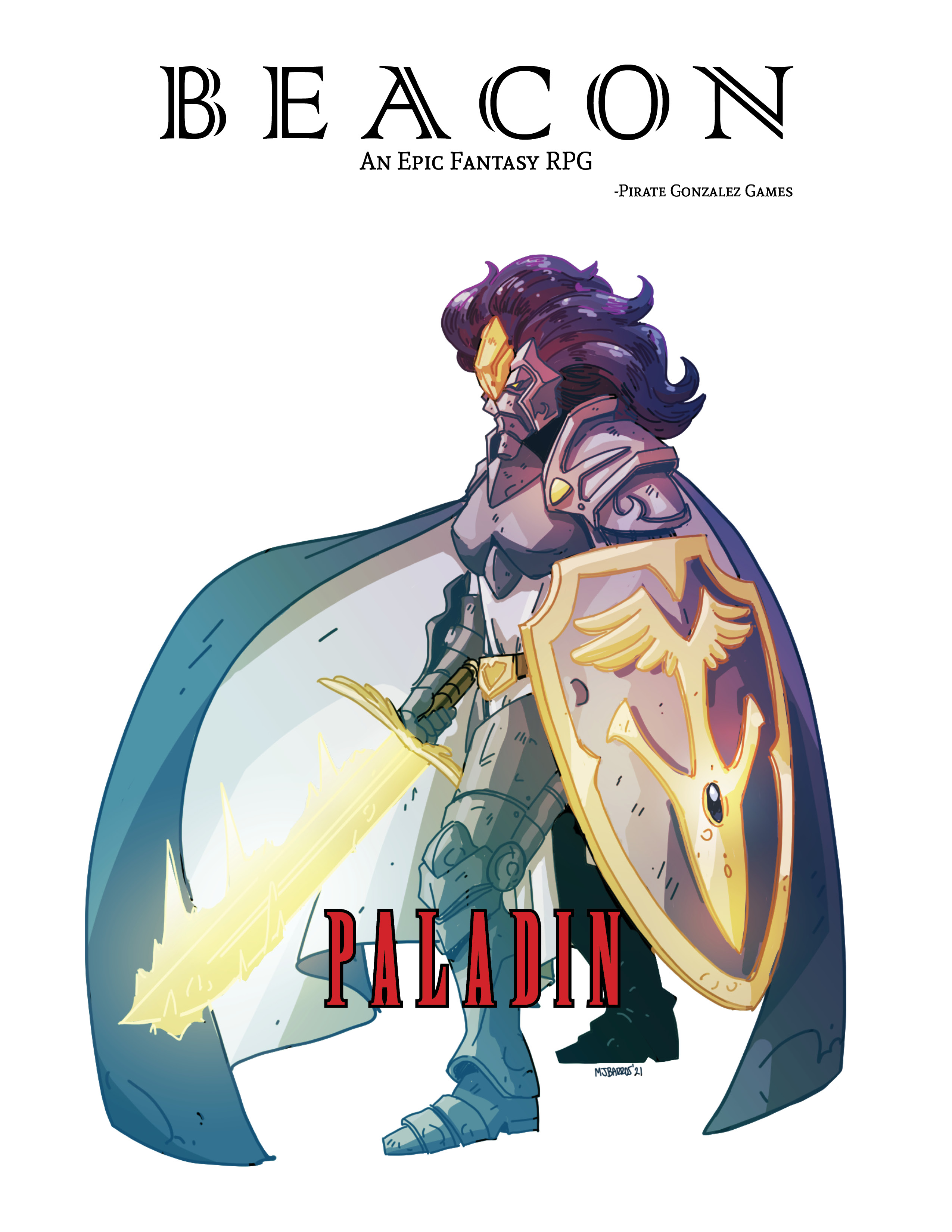 COMBAT SYSTEM

In combat play, you gain levels in different classes, with each class having a maximum level of 3. Each class level unlocks jobs, weapons, support items, and techniques you can choose to equip when you go on a Quest. Mix and match different abilities between your ancestry traits, talents, class abilities, and loot to create your custom playstyle, and test them in the field of battle.
Combat uses a Phase system, with each phase limiting the action that can be taken during it. Players only get 1 turn a round, so they need to balance how their desired actions with the ever-changing battlefield. For example, the Arsenal might want to unleash a FULL ATTACK during PHASE 7, but decides to act during PHASE 5 instead, only getting 1 attack with the BRAWL action, but hoping to take out an enemy before they can act!
NARRATIVE SYSTEM
BEACON uses a rules-light system for narrative gameplay, designed to support the free-flowing nature of narrative play.
Narrative play uses your character's Background Skills, which are fully created by the player, like 'Three Time Champion' or 'That Year I Was Polymorphed as a Squirrel". Invoke these background skills to gain bonuses on your skill checks, and achieve one of three potential results inspired by PBTA games:
Miss (9 or Less)
Hit (10-19)
Crit (20+)
DIGITAL SUPPORT

BEACON has a number of digital tools help streamline and enhance your play experience. The game has:
Player character sheets
GM NPC sheets

Loot crate generator
Shopping supplies generator

Reflection (setting) generators
FEEDBACK
BEACON is currently in playtesting. Your feedback is appreciated while we prepare the game for a full release at a later date.
To join the playtest community or provide feedback, join the discord channel BEACON Discord, reach out on twitter to @PirateGonzalez or email PirateGonzalezGames@gmail.com.
Download
Click download now to get access to the following files:
Beacon Reflection Generator
Beacon Public Playtest v1.12.1.pdf
13 MB